Obesity is complex.
Rather than being the sole responsibility of individuals, overweight and obesity are the result of a complex web of interrelated policy, environmental, social, economic, cultural and biological factors 1,2,3. Despite this, however, many interventions continue to place emphasis on approaches that focus on individual behaviour change 3.
This can be evidenced by the Foresight Obesity System Map (Figure 1), run by the Government Office for Science, which was developed for the Foresight Tackling Obesities: Future Choices project 1. It helps to understand the complex systemic structure of obesity through a causal loop model, identifying various thematic clusters which contribute to overweight and obesity, such as food production, social psychology and the physical activity environment, which can collectively contribute to the 'obesogenic environment' 4.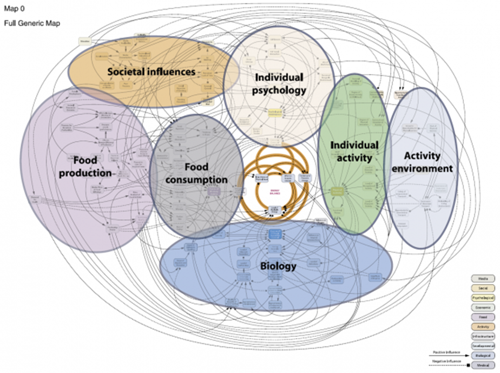 Figure 1 - Foresight Map highlighting the complex factors which contribute to obesity. Click image to view full report.
A Whole System Approach (WSA) plays an important role in delivering change across the obesogenic system, responding to the urgent need for a coordinated collaborative approach which requires "alignment across agendas and organisational boundaries" to support change towards diet and healthy weight 5.  
We define a WSA as applying systems thinking and processes that enables "an ongoing, flexible approach by a broad range of stakeholders, to identify and understand current and emerging public health issues where, by working together, we can deliver sustainable change and better lives for the people of Scotland" 5. This promotes a shift in perception, moving from individualistic health problems, and simple linear models towards understanding the complexity through systems, organisations and environments 6. WSAs are increasingly valued as influential in responding to the complexity of public health challenges, such as obesity 7.
There is growing recognition that implementing and embedding a whole systems approach and involving stakeholders from across the local system will ultimately help to tackle the root causes of overweight and obesity 4. A WSA recognises that addressing overweight and obesity is a priority for all sectors, not just those working within health. 
Local authorities and health boards hold a unique power in leading their stakeholders to undertake this approach. Although time and commitment are needed to implement the approach, it brings many supportive benefits to a local authority area as evidenced in Figure 2.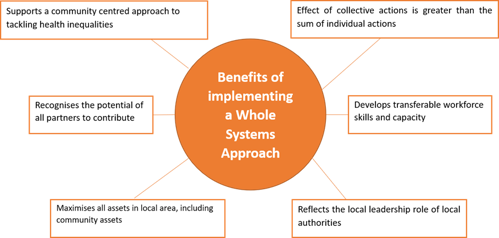 Figure 2 - Benefits of a Whole System Approach (taken from Public Health England, 2019) 
Public Health England, in partnership with Leeds Beckett University, devised a toolkit and guidance package for implementing a Whole Systems Approach 4. Eight areas in Scotland were trained in this toolkit and were supported nationally to test a local WSA to diet and healthy weight between 2019 and 2023. 
References
1 Butland, B., Jebb, S., Kopelman, P., et al. (2007) Foresight. Tackling obesities: Future choices—Project report. Government Office for Science, London, 1-161. Available here.
2 Rutter, H., Cavill, N., Bauman, A., & Bull, F. (2019). Systems approaches to global and national physical activity plans. Bulletin of the World Health Organization, 97(2), 162–165. https://doi.org/10.2471/BLT.18.220533
3 Leeds Beckett University (2022) Systems Approaches, Obesity Institute Website. 
4 Public Health England. (2019). Whole systems approach to obesity: a guide to support local approaches to promoting a healthy weight. Available here.
5 Public Health Reform. (2019). Whole System Approach for the Public Health Priorities; Local Partnerships and Whole System Approach overview. Public Health Reform. Available here. 
6 Hodgins, M., Griffiths, J. (2012). Whole systems approach to working in settings. In Scriven, A., Hodgins, M. (Eds.), Health promotion settings. Principles and practice (pp. 87–91). SAGE.
7 Bagnall, A. M., Radley, D., Jones, R., Gately, P., Nobles, J., Van Dijk, M., Blackshaw, J., Montel, S., & Sahota, P. (2019). Whole systems approaches to obesity and other complex public health challenges: a systematic review. BMC public health, 19(1), 8. https://doi.org/10.1186/s12889-018-6274-z